DID YOU KNOW?
Standing proudly on its rocky outcrop overlooking the Moselle valley, this 11th century fort offers a breath-taking view over the Moselle River.
A PLACE
WITH A RICH HISTORY
On arrival, the welcome is warm and friendly. It is a guided and signposted route which you can follow at your own pace. Once inside, the view is quite simply magnificent and the site is well maintained. Step by step, you will see reconstructions of crossbows, impressive swords and traditional knights' costumes.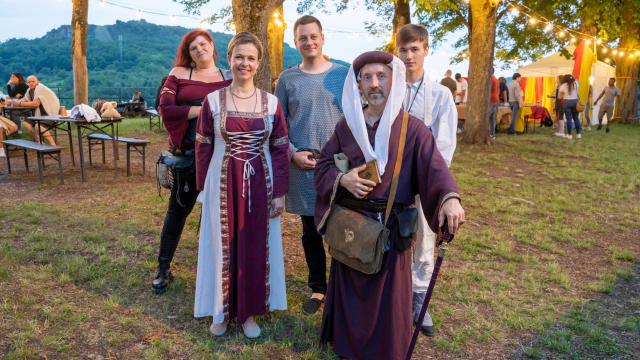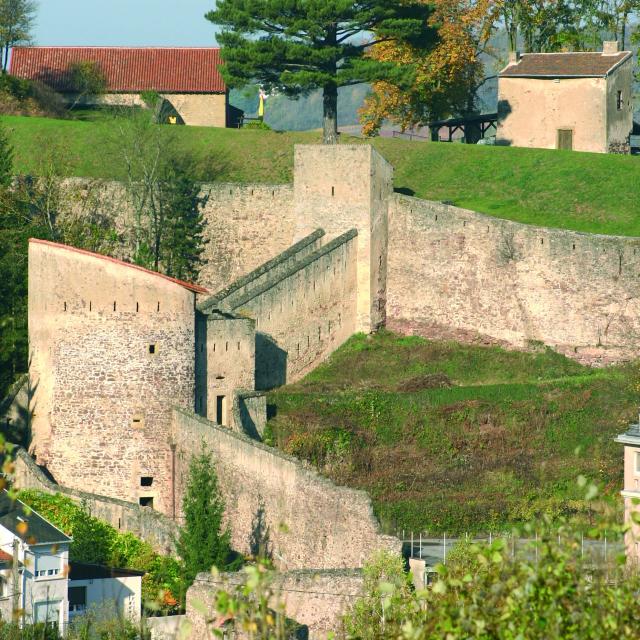 TOP PICK
Visit the Schall Tower. Legend has it that it is haunted. Knowing this makes the place seem even stranger. Guaranteed chills!


SET OFF INTO THE MIDDLE AGES
We continue our peaceful walk in the sun until we reach the inner courtyard which dominates the landscape. By the way, did you know that the name "Sierck-les-Bains" comes from the establishment which could be found on the other side of the Moselle for a short while? Our pleasant walk lasted about 2 hours. The only slight drawback I remember is that the tour offers very few boards for visitors and very little information about the history of the Dukes of Lorraine.
Other experiences
To discover